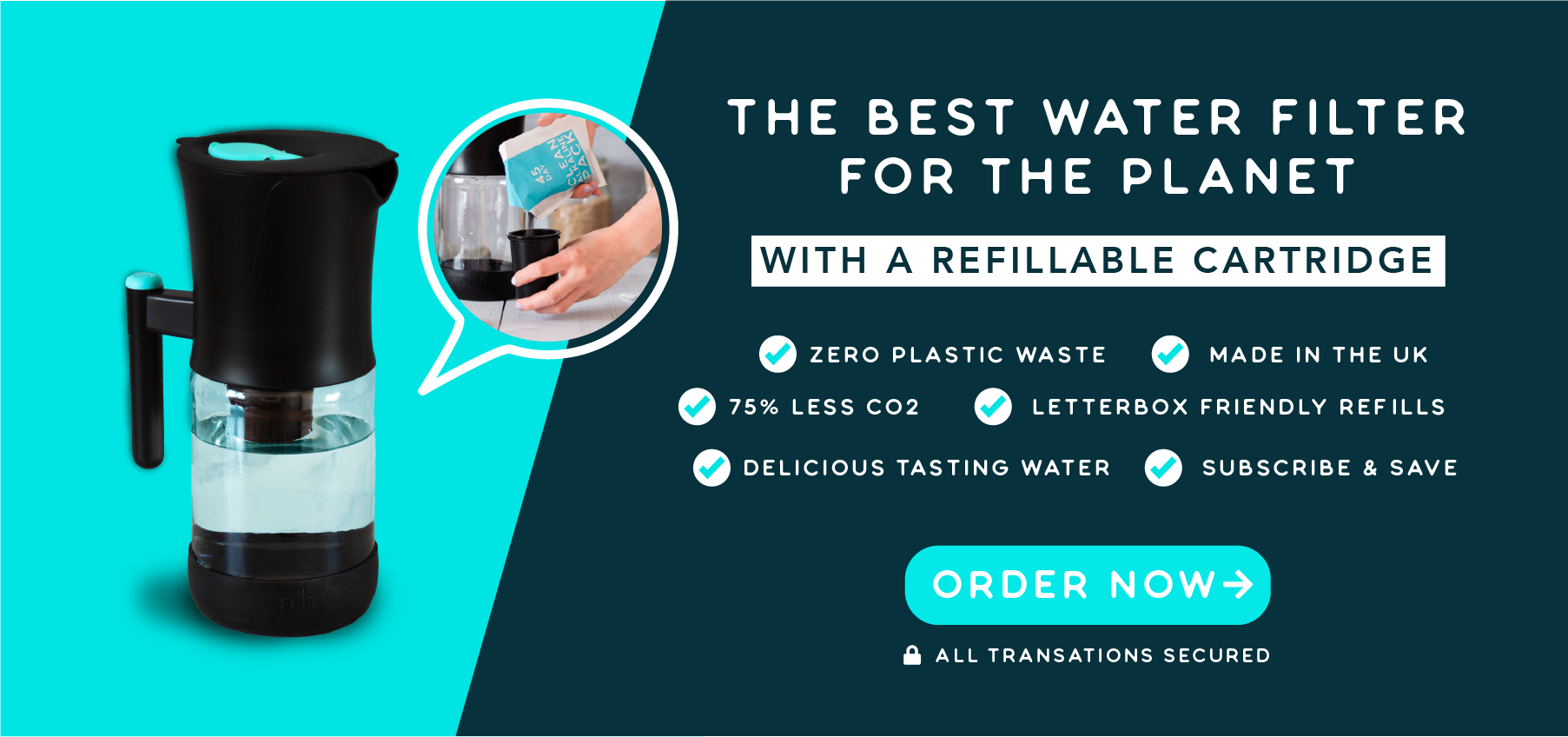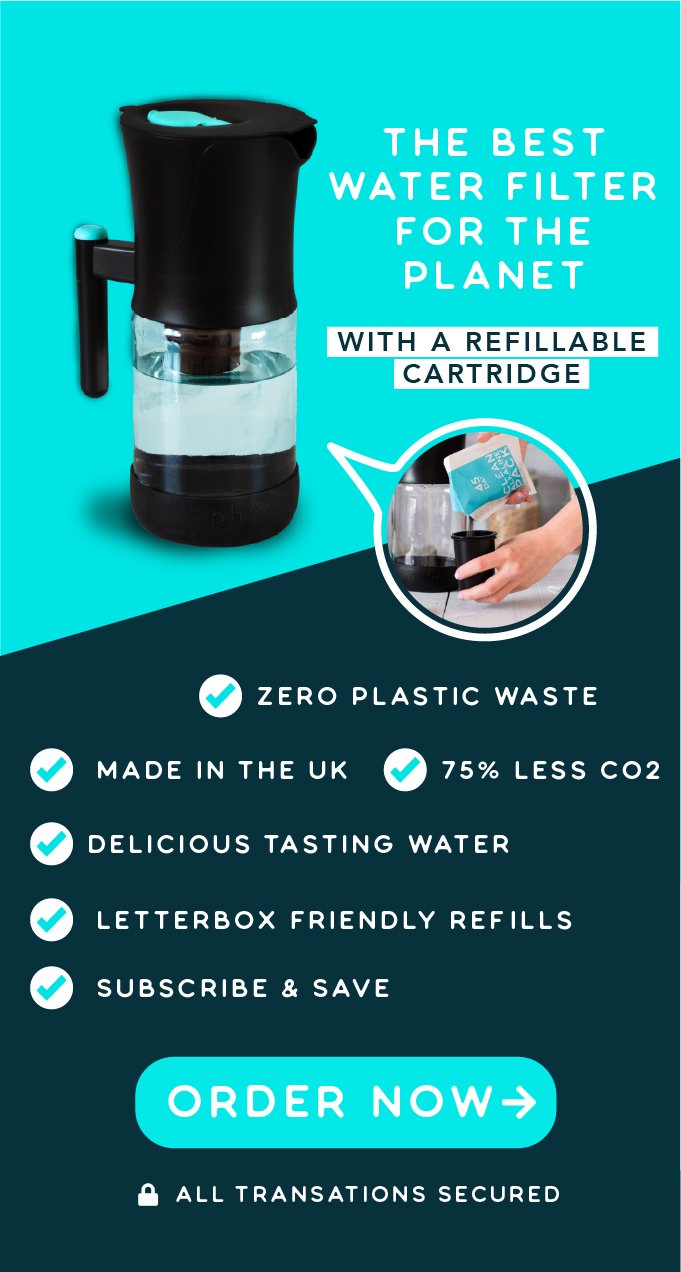 "Pure water and no plastic waste"

"Excellent planet saving filter"

"I'm so glad I made the change from 'traditional' water filters."
HOW DOES PHOX COMPARE TO OTHER BRANDS?
Water filtration is key to overcoming the growth of bottled water, but our industry has it's own environmental problems with more than 100 million plastic cartridges going to landfill each year. That's where our motivation to design the reusable filter cartridge came from.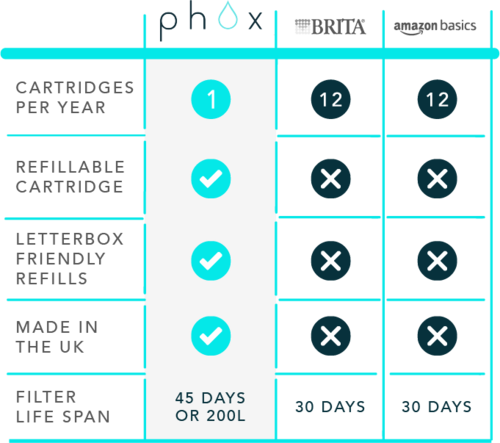 ORDER NOW
30 day satisfaction guarantee with free returns



4 Steps to eco-friendly filtering


Choose which refill pack best fits your needs.

Receive refills through your letterbox on time, every time.

Our app sends notifications when it's time to change your filter.

Phox customers cause 75% less CO2 by reusing.